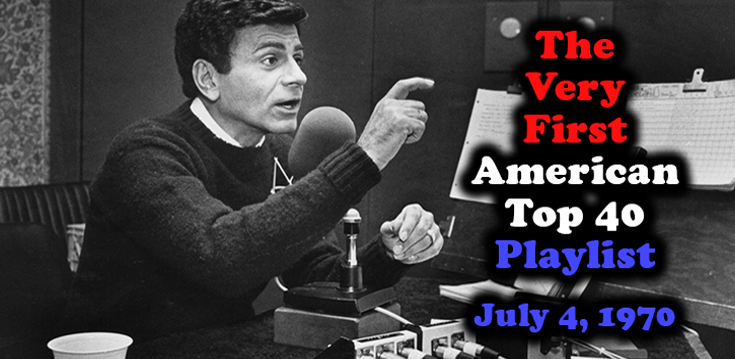 Today is Independence Day, 2020, and it is fair to say that times in our fair nation are cuckoo-bananas. But the date is auspicious in that it marks the 50th birthday of a beloved icon of American popular culture, the American Top 40 radio show, which counts down each week America's biggest hit records, from number 40 all the way to number one.
Though it may seem hard to believe today, the show was considered a huge risk when it debuted, as "serious" music had largely bumped pop fluff out of fashion. But the warm, genial voice of co-creator Casey Kasem — who was also endearing himself at the time to millions as the voice of Norville "Shaggy" Rogers in the Saturday morning sensation "Scooby-Doo, Where Are You?" — won the day and launched an epic media franchise that still continues today, helmed by the anodyne Ryan Seacrest.
We at Honk Journal hope you will take time to relax today with our Very First American Top 40 Playlist, and let it take you back to a time when America was, as it is today, in the depths of ongoing sociopolitical crisis —but with better music.
*Note: Not every song from that week's Top 40 is available today on Spotify. The following substitutions have been made in order to maintain a close semblance of the original countdown. The number 34 song "Westbound #9" by Flaming Ember has been replaced here by a live instrumental version by Charles Earland, and the number seven song "Band of Gold" by Freda Payne is represented herein by her own re-recording of the song.